Solutions by Industry
Since 1993, hundreds of customers in a wide range of regulated industries have relied on MasterControl™ integrated process management and document management software solutions to attain and sustain compliance and at the same time remain competitive. From pharmaceutical companies and blood centres to high-tech firms and automotive manufacturers, MasterControl provides software solutions that combine industry best practices with the ability to customize an application to a company's unique needs.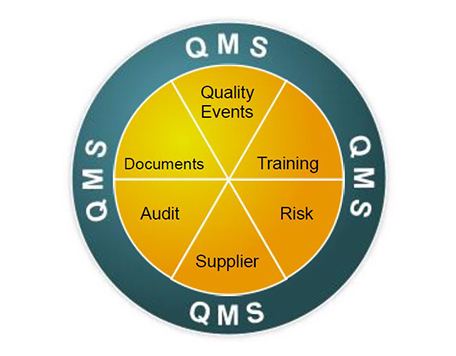 If your organization belongs to any of the following industries, find out how MasterControl's versatile, flexible, and easy-to-use solutions can help you.
Pharmaceutical

Medical Devices

Biotechnology

Blood/Tissue

Contract Organizations

Dietary Supplements

Food and Beverage

Healthcare

Laboratories

Aerospace

Automotive

Chemicals

High Tech

Oil/Gas
Continuous assessment and management of risk are critical for successful quality management, therefore, MasterControl designed an integrated risk management solution to track and analyze the frequency of problems, helping businesses identify and reduce the long-term risk of system level.

It is crucial for today's manufacturers to drive measurable, scalable impact to product quality, overall operations and site performance. Achieving this next level of manufacturing excellence requires fully digitized production records and processes to create a seamless connection between plant operations, line performance and quality teams.

MasterControl Clinical Suite™ is a holistic solution designed to manage all of the documents, tasks, processes, relationships, audits, and training that must be administered and controlled throughout the life of a clinical trial. The MasterControl Clinical Suite is a complete solution designed to increase efficiency and reuse of information while streamlining the processes and tasks that must be executed during the length of a clinical trial.